Helping students engage with and understand literature before they read is essential. One way to take the fear away from old-fashioned language or writing that is unfamiliar is to let students play with it before you read.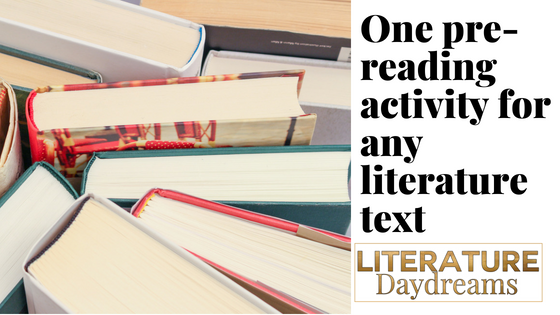 This pre-reading activity is deceptively simple. Here's what you do:
Before you read the text in class, select 4 or 6 important words or phrases from the text.
Ask your students to divide a notebook page into 4 or 6 boxes (depending on how many words/phrases you choose – one box per phrase)
Then they should write the 6 words or phrases as titles in each box.
All of I do then is ask students to draw an image to represent the phrase. You can see my instructions below – this is for the war poem, The Drum by John Scott.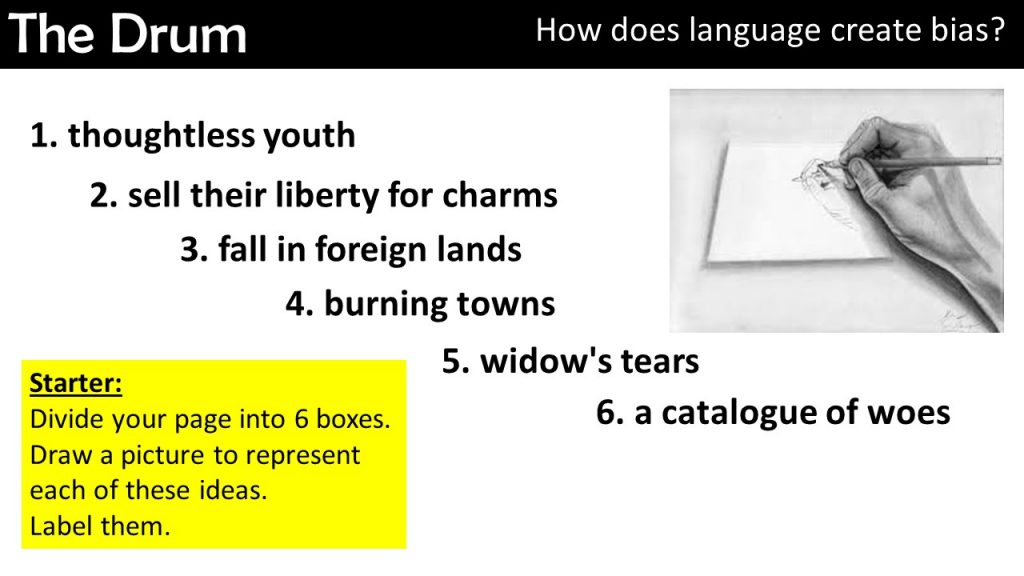 It always amazes me how varied, interesting, and deep my students' interpretations of these words are. Remember they have no idea what they are going to be reading. Yet students are able to see the depth in the language so much more easily when they only have a handful of words to deal with.
Here are a few examples of my student's work: from Romeo and Juliet and the task above on The Drum!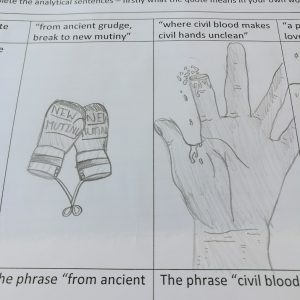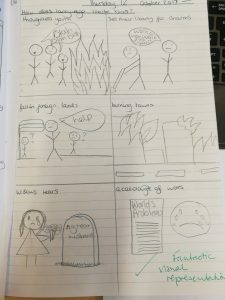 If you try using this activity with your class, drop me a note in the comments to let me know how it went! You can see all my Literature resources here.
Subscribe to my weekly teaching tips email!
Sign up below to receive regular emails from me jammed packed with ELA teaching tips, tricks and free resources. Also access my free resource library!