Teaching language change and development is one of my favorite units. The English language is constantly changing – MTV was fly in the 90s, today it's the Inbetweeners is sic. What is the link between Generation X's slang and teaching The Seafarer? Before I begin tackling this Anglo-Saxon poem – I spend some time with my classes looking at language change and the history of spoken language.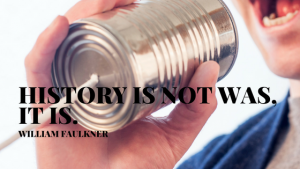 Language change
I ask students to research words recently added to official dictionaries, sometimes we do this in lessons; sometimes we flip it and this is a pre-unit homework. Always I share a few of my favourites – these were added to the Oxford English Dictionary in 2017
Bubblehead – an foolish, empty headed person
Listicle – an article that is formatted as a list
Ghost – to abruptly cut off communication with someone
Throw shade – to disrespect someone publically
After this, I like to ask students what words they would add to the dictionary, or even to teach the teach a few new words! This is how I learned: sideman, dench, moist (yuck), peak, and would you believe – roadman! Kids don't get to use these words in my lessons – ever – so this is their one and only chance to sling some lingo.
Then, I ask students to tell me the oldest word they know. They generally come up with something like "thy" or "thou", occasionally they might throw in something more groovy. Some clever sprite might try "forsooth".
At this point I introduce Anglo-Saxon words that are still in use today, including Viking, berserk, gun, ransack, hell, troll, saga. Are you sensing a theme? There are some great ones: claw, clip, crawl, get, give, hit, race, run, stammer, and take. The Anglo-Saxons were people of action. Now my class understands that our language is both ancient and very modern.
And so we cycle round to The Seafarer. We begin by writing our own poetic lines based on some of the words in the poem.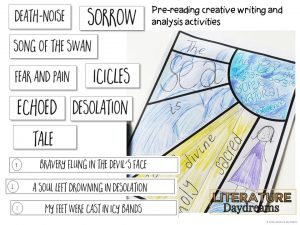 We discuss man and nature, adventure and fame, and explore the language of the ancient world. We look at theme, character, and Anglo-Saxon beliefs. We research The Exeter Book and the history of the poem. We create our own poetry, writing, and display work.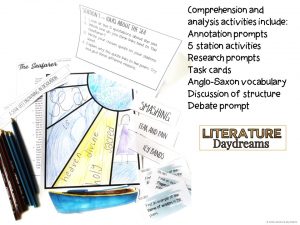 If you're interested in more details about how I teach The Seafarer please click here.
*I send emails with teaching tips, tricks, and free resources to my subscribers regularly. I value your privacy and you can learn more about how I handle your data in our private policy. You can unsubscribe at any time.
Access this Austen free resource and a whole lot more!
If you are ready to bring a bit of Brit Lit spark to your classroom - then this Austen resource pack is for you!