It is an absolute pleasure that I have joined a group of a-m-a-z-i-n-g secondary bloggers to bring you the 12 Days of December Blog Hop and Giveaway! So grab a cuppa, snuggle up, and enjoy. Click here to find out more about the 12 Days of December Blog Hop.
So – here's my seasonal serving of Christmas cheer!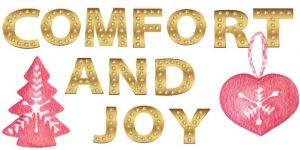 Spread some Christmas Joy: thank a teacher, friend, hero
Christmas is a timing of giving, right?! But it doesn't have to be about spending money, sometimes a hand-made-with-love gift is worth more than anything store bought. So in my classroom (with my pretty cynical London teens) we make and give cards to teachers, support staff, dinner ladies, traffic wardens – in fact any adult in our school.
These FREE card templates are super cool, slick, and modern design. If your teens aren't interested in Christmas cottages or cuddly Santas, then these FREE card templates are just for you and your students. There are 10 designs to download and print yourself >>>here<<<. Just print, give to your students, color and spread some Christmas joy!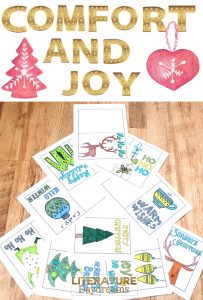 We color them for teachers in other subject areas to say thank you. We color them for support staff and dinner ladies, who are always there with a smile and a joke. We color them for our friends to remind them we care. We color them for family because nothing's better than a homemade gift – right?! And finally we color them for the residents in our local area, we drop them through their letterboxes to wish them the best of year.
This year, for the first time we will color them for the elderly residents of a local care home. Many are alone, many will have no visitors at all over Christmas. This year, we hope to bring them joy.
If you love the idea of creating Christmas Cards with your students, then check out this hilarious Christmas Card poem writing lesson. Teach your class anaphora, anadiplosis, epistrophe, and other rhetorical devices to create some classic festive card poetry.
Write some Christmas Joy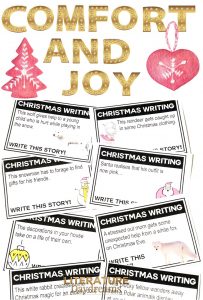 Christmas is a fantastic time of year for creative writing activities. Here are a few of my favorites!
The UK department store, John Lewis, is famous in England for having wonderful, cosy, uplifting, heart-warming, and generally all-round wow Christmas TV advertisements.
These adverts make wonderful writing prompts. Just show the advert to your classes and give them the writing prompts below! Here are my favorites:
https://www.youtube.com/watch?time_continue=50&v=M0zZScVSMEw
Writing prompt: describe someone struggling to wrap an awkward present.
Make sure you watch this one to the very end! Writing prompt: describe that 'bed-time on Christmas Eve' excitement.
https://www.youtube.com/watch?v=iccscUFY860
Writing Prompt: Write a narrative where a wild animal brings unexpected joy at Christmas!
If you enjoy these writing prompts, then you might also like my Christmas Fun Writing Prompt Bundle.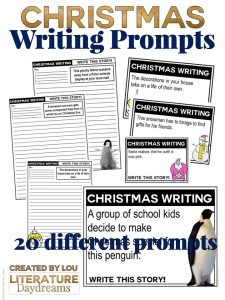 Host an Elizabethan Christmas!
If you are looking for something a little different for your Literature classroom this Christmas then perhaps you could host an Elizabethan Christmas. If you teach Shakespeare at this time of year, then this question might have popped into your brain!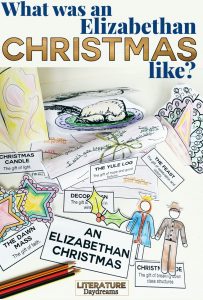 Well, in short – I would say – an Elizabethan Christmas was chaotic fun, social, and full of beauty. An easy way to introduce your students to this would be to pose the question: "what did everyone eat for Christmas dinner in 1588?" Let them guess. The answer is not surprising and surprising all at once. Goose. Goose wasn't the usual meal for everyone at Christmas time in those days. But in the year 1588, by Royal decree, everyone in England was to eat goose. Why, I hear you ask? Because a goose was the first animal that Queen Elizabeth I saw after hearing that the Navy had defeated the invading Spanish Armada! (Thankfully it was a cat or a horse!)
This host an Elizabethan Christmas set contains hours and hours of fun. The centerpiece – or showstopper – is group work activity where each group brings a gift to your Christmas celebration. They research, and then make an object to represent six elements of Christmas for the Elizabethans. The Christmas Candle, the Yule Log, the Dawn Mass, the Feast and more.
Your students will work together, learn a great deal about an Elizabethan Christmas, they will have fun, and build community in your classroom. What better way to bring comfort and joy this Christmastide!
Don't forget to find to check out what treats my secondary seller friends have in store for your this season. Click here to find all the details. A-n-d don't forget to enter our Giveaway for a chance to win some amazing prizes!
Love Creative Writing in your classroom!
Are you ready for dynamite descriptive writing in your classroom?
Download your FREE 3-step guide now!
*I send emails with teaching tips, tricks, and free resources to my subscribers regularly. I value your privacy and you can learn more about how I handle your data in our private policy. You can unsubscribe at any time.